American Cryptids is a live documentary series about cryptids: creatures like Bigfoot and the Chupacabra who are not yet recognized by traditional science, and the people who've encountered them. Hosts Andrew Farmer and Andrew R. Butler weave together folklore, music and history to create a show that explores loneliness, legend, storytelling, American Regionalism, and how it feels when no one believes in you.
Extended Play's Kenzie Caplan recently spoke with Andrew R. Butler and director Portia Krieger about the process of merging interviews, musical theater, and podcasts for American Cryptids at Joe's Pub on February 25th, 2019.
This interview has been lightly edited for length and clarity.
---
When did you and Andrew Farmer start working together?
Andrew R. Butler: We first started conversations about writing together in 2010, although we really didn't get chugging along on a project until 2014 when we were doing Ars Nova's Uncharted Group, a music theater writing group that they were doing at the time. We've worked on several projects since then.
Why did you guys want to work on American Cryptids together?
Andrew: It's sort of an unfamiliar concept, animals that science doesn't have any confirmation of. They live on in folktales or people's personal accounts of them, even though there's no hard and fast evidence of their existence. Cryptozoology is the field of study of these creatures. We both are lovers of storytelling and we also have a great love of location specific things, especially regional American story idioms and cultures. cryptids are by nature very geographically specific, and this idea is really inspired by the intersection of those two things. And then we started digging into material about cryptids. A lot of the crafted media around them is incredibly sensationalist and sort of exploitative of the people involved, and it felt like it was missing the most interesting and sort of juicy parts of this topic. So we were like we'll do it ourselves.
Have you ever had any personal Cryptid experiences?
Andrew: No, neither of us had. Which I think puts us in a nice position of the learners who are really interested in this experience but haven't had the experience. We're in the project to act as go-betweens, investigators who are gathering all of this information and engaging with these people out of the desire to understand the experience and connect all of the dots. But we don't have our own version of it that we're bringing to the table.
Portia Krieger: It's new terrain for me. I want to say a concise definition of cryptid that I find myself using a lot. Which is that a cryptid is an animal whose zoological existence has not been proven. I like it because its concise and it doesn't innately dismiss the existence of these creatures. Something that I really appreciate about the Andrews' approach to the material was the simultaneous curiosity and openness with which they approach this subject matter, which I think a lot of people might view as ridiculous. And then the ways in which (the Andrews) acknowledge when they find it ridiculous. And then the ways in which we can all acknowledge like even if Bigfoot doesn't exist, there's some really interesting reasons to believe that he does. And the exploration of that is for me the most exciting part of the show. Isn't it fascinating and telling that people believe.
Do you guys have a favorite cryptid?
Portia: My favorite cryptid I am interested in looking further into Champ, the sea monster that lives in Lake Champlain.
Andrew: Of the ones we dug into already, my favorite has got to be the Moth Man. The story is so compelling and heartbreaking and mysterious. It's really there's a lot of layers inside of it. And it's hard to over-investigate because it's not an ongoing cryptid. So it's living in this space of memory entirely. I am currently wanting to learn more about the Loveland Frogmen, seen around Loveland, Ohio. I loved frogs as a child. So I feel drawn to them.
So you started working on this project in the R&D group in 2017. How has working with that group over that period of time enlightened your process in creating this piece?
Andrew: Part of the structure of the R&D group is there are clusters of writers and directors in the group, and we're all showing up and sharing work. So Portia got to watch us figure this out before she was in the inside of our process.
Portia: We had a lot of fun. I can't remember how long it was before we were matched up. But I always really enjoy when I'm able to watch a bunch of writers in process. It's exciting for a director to sit in a room without having the specific pressure of a reading or production and just let your imagination work on something.
Andrew: We weren't sure was what the shape of the thing was going to be. Was it going to be a one-act musical with characters that were engaging in a plot? Were there going to be actors who were portraying people in this town and the cryptids were the other characters? Was it going to be like Top Girls with cryptids?
Portia: Oh my god I so want it to be Top Girls with cryptids.
Andrew: You know, its not off the table…All we really knew was we were going to make these shows engaging with the people and the places that we visit to learn about the cyrptids. And we want the cryptids to be physically present in some way. We didn't really know what the shape should be. And then in the process of doing and presenting the research, we wound up honing our research presentation shape in the meetings themselves. They just slowly became the shape of the show.
Portia: The form of the show was actually being generated in our R&D meetings. They would come in and give progress reports and the way that they talked about these things was so funny and delightful. It was great to be able to see that this way of being able to talk about this material is the modality of the show. It became clear from watching Andrew and Andrew tell us what they learned that that was what we wanted to watch. All of that was formed in front of me so I felt extremely oriented as to the tone and mode of what we were making.
It creates more of a transparent theatrical experience too. Sharing the phenomenon of the Cryptids is also about telling stories, and how that gets passed down over time. What's real and what's not. What's fiction and what isn't. How does the dualistic nature of putting the writers on stage as the performers of the material influence what the exploration of storytelling?
Andrew: It revealed two sides of that coin to us. Storytelling comes with a great deal of authenticity and direct human connection, which is really useful in helping people to grip the humanity of these stories and to make it a little bit harder for people immediately write it off. We give space inside of the format for people to express doubt or think it is funny or scary or alluring or appealing. We model a lot of those experiences ourselves…and it gives us this tool through storytelling to have people go with us on an experience of not knowing and feeling resistant, and then finding a crack and a way in, through something funny or outrageous. And then ultimately going through a process of digging until we find something that feels no less certain but that we are open to considering a broad possibility of. The flip side of that coin that we discovered is that storytelling is still a performance medium and the possibility that the whole thing is fake still occurs to people. Which is an interesting hurdle and kind of a thrillingly fun metatheatrical experience. The show itself is sort of about hearing a story and having questions about the events of the story's relationship to reality. When you're also engaging in that question with the storytelling itself, it starts to stack up these experiences: "How do I decide what to believe in? What does it matter? What am I denying or giving myself by being open to things?"
Portia: It feels like a great matrix for self-reflection in terms of your relationship to skepticism. In the way that horoscopes are. You can watch this show and learn about yourself and your openness to these ideas through your reaction to this material. Seeing the range of responses in people who have seen the show in our fellow R&D group was fun and fascinating.
How did you guys come to the conclusion of formatting it as a podcast? How immersive are you looking to make the show? Portia, what benefits and challenges do you find to direct it as a podcast?
Andrew: I'm going to jump in and lay some groundwork before Portia gives her answer which I am so excited to hear. The project has a dual identity. The show that we perform live isn't really just a podcast recording. It is built as a live show created with the people who have been a part of this investigation and presented for and in the community that these people are a part of. The podcast lines up being process check-ins with both me and Farmer, tracking our experience, getting to the know the people, how we are going to put the show together, the struggle and drama of getting there. There is a live recording which is the finale of a podcast season and it is a live show for people in the room who may or may not have been listening to the podcast.
Portia: I think what's great about the podcast element is its potential to bring listeners into the process of art making and ask some sort of meta questions about storytelling and making something that is community- based. It hopefully finds a way to share something that is local and specific to a much larger group of people and generate another narrative that loops people in who are not members of the particular community in which we are working. The Andrews do interviews and generate material based on those interviews, and then we generate a theater show in a community, and then we generate a podcast that gives people access to the making of the show as well as the show itself.
So there are all these layers that people can participate in.
Portia: Yeah, it's exciting to have something that offers a lot of points of entry and doesn't force you to choose between media. There are logistical challenges to present or contextualize a visual experience only with sound, but it seems like a juicy assignment to me, to help bring that experience to people and fire up their imaginations.
There are always been stories of cryptids all over the world. You are focusing on cryptids in America. What do you think that you found cryptids say about American history thus far?
Andrew: A lot of it is truly American present. How does a story, a history, a figure that has loomed large, continue to reverberate contemporarily? The first thing is says about America is that America is super big, and really spread out from each other. Which sounds like a silly thing to say, but there just is a lot of this country that is really rural. A lot of the feeling of the unknown still lives with people. cryptids don't tend to pop up in densely populated urban areas. The other that we dig into, and I really did a lot of deep thinking about this through conversations with (playwright) Sybil Kempson, who is also invested particularly in Bigfoot, is the desire for an experience that supersedes the rules of our agreed upon reality. For engagement in something that is beyond the everyday or tangible pedestrian experience, almost connected to ritual to spirituality. Cryptid encounters are often accessing that same human impulse and desire and need. People have these experiences in cultures all across the world, but the density of it here maybe suggests the lack thereof in rituals that engage in that experience. That's a wild conjecture. But reflects the sort of questions that we touch upon in the show.
Portia: The show is in part about loneliness, American Regionalism, and the feeling when no one believes in you. I think that phrase resonates with people who might live in an isolated place and have an experience that they can't explain. For me it overlaps in this interesting way with the demographics of these communities and the presence of an American dream and a lack of access to that dream. How the Venn diagram of those things overlap.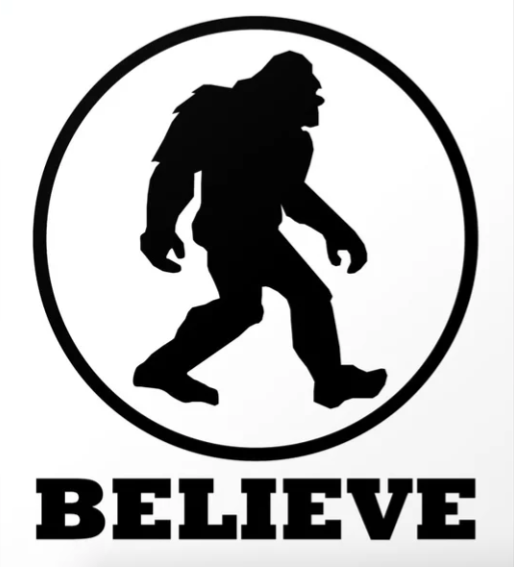 You've talked a little bit already about your own beliefs since working on this project. What are you hoping people take from the show about their own beliefs, doubts, and hopes?
Andrew: Thinking specifically about this NYC episode, I hope the show shares a little bit the wonder in the experiences we had. The wedge that it drives into one's imagination and heart, which I think is an opening. I hope that the incredibleness of the stories that we have learned blows peoples' minds. And upon hearing them, makes people think about the human element of the people who are telling these stories. It brings everyone a little closer together
Can people share their own cryptid stories with you?
Andrew: Our Facebook page is a great place to leave a message. We love cryptid stories and are forever interested in sharing them and getting to know folks that have had experiences like that.
---

Andrew R. Butler is a writer, performer and composer. With Andrew Farmer he has written Finn the Fearless (Theatre Aspen, Polyphone Festival), Blessing (Playwrights Downtown commission), The Miraculous Journey of Edward Tulane (TheatreWorksUSA commission), and American Cryptids (Civilians R&D); With Anna Kerrigan: The Dixon Family Album (Williamstown Theater Festival). Also, (Parkland/Weathers) (FGP). Founding member of experimental theater company harunalee; Alumnus of Ars Nova's Uncharted Group, FGP's PlayGround PlayGroup, Rhinebeck Writers Retreat, Yale Institute for Music Theater and NYU's Experimental Theatre Wing. www.andrewrbutler.com   

Andrew Farmer is a writer, performer and storyteller. With Andrew R. Butler he has written Finn the Fearless (Theatre Aspen, Polyphone Festival), Blessing (Playwrights Downtown commission), The Miraculous Journey of Edward Tulane (TheatreWorksUSA commission), and American Cryptids (Civilians R&D); Other recent writing credits include The Gray Man (Pipeline Theatre Company), I Heard Sex Noises with Claire Rothrock, Ryann Weir and Annie Tippe (Ars Nova) and Boats And with music by Nate Weida (Ars Nova). Alumnus of Ars Nova's Uncharted Group and Project Residency, FGP's PlayGround PlayGroup, Rhinebeck Writers Retreat, Yale Institute for Music Theater and NYU's Playwrights Dowtown. Andrewduncanfarmer.com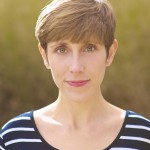 Portia Krieger is a New York-based theater director, who has workshopped new plays and musicals with the O'Neill/National Playwrights Conference, Playwrights Horizons, 2ST, Roundabout Underground, New York Stage & Film, Rattlestick, Page 73, Ars Nova, the Lark, the Juilliard School, NYMF, and many others. Favorite productions include Olivia Dufault's The Tomb of King Tot (Clubbed Thumb – New York Times Critic's Pick!), Susan Bernfield's Tania in the Getaway Van (The Pool), Deborah Zoe Laufer's Be Here Now (Cincinnati Playhouse), Sofia Alvarez's Friend Art (2ST Uptown), Sarah Einspanier's The Convent of Pleasure (Cherry Lane Mentor Project), Caroline V. McGraw's The Bachelors (Lesser America), Clare Barron's Baby Screams Miracle (Clubbed Thumb), and Eager to Lose, a burlesque farce Portia co-created with writer Matthew-Lee Erlbach, director Wes Grantom, and burlesque starlet Tansy (Ars Nova).She has been an inaugural O'Neill/NNPN National Director's Fellow, a member of the Civilians R&D group, a New Georges Audrey Resident, a member of the Drama League Directors Project and the Lincoln Center Theater Directors Lab, and an Ars Nova Director-in Residence. She was the Associate Director of Fun Home on Broadway. She is a Clubbed Thumb Affiliated Artist and a co-founder of the New Georges Jam. Education: BA in Theater, Smith College