Last year, on September 12, I was doing what we all do every day at the office job — reading articles in between games of Spider Solitaire. (After I'd finished all my work, of course.) I found the following article on the Atlantic Wire: "How Tumblr's True Crime Fandom Reacted to the Escape of a School Shooter."
Chardon High School shooter T.J. Lane escaped from prison the previous day, on what would have been Columbine shooter Dylan Klebold's 33rd birthday (which also happened to be September 11.)  The self-described "true crime" fans/enthusiasts/hobbyists were torn between mourning Klebold and celebrating Lane. "Columbiners" — the online fandom that has grown around the two perpetrators of the Columbine shooting — and "Laneatics" — Lane's fans — were at odds.
My collaborators — composer Julia Meinwald and director Benjamin Kamine — and I are using the events of that day to explore this niche online community in our musical "REB + VoDKa + ME." ("Reb" and "VoDKa" were the handles used by Klebold and Eric Harris online, especially when playing the video games "Doom" and "Quake.")
This Tumblr world, created out of statements and images, paints a vivid picture of anger, humor, shock, morbidity, empathy, pain and a community of people looking for understanding out of the misunderstood.
The images and statements below, pulled from a variety of social media platforms, begin to tell our story. They are presented as you would experience them on Tumblr — as a scrolling set of images that collectively convey an arc. We're creating songs directly inspired by what we've found and weaving these songs into a narrative collage. We see the show as a sort of theatrical Tumblr — its form is inspired by the medium through which these ideas were originally shared.

---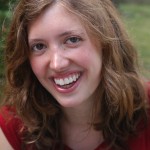 Julia Meinwald and Gordon Leary's musicals include "Pregnancy Pact" (2012 Weston Playhouse premiere, 2011 NAMT, 2011 Yale Institute for Musical Theatre), "I Love You, Anita Bryant" (2015 Polyphone Festival at UArts, 2014 OutLoud reading at Ars Nova), "Disappeared" (2009 Lincoln Center Directors Lab), and the short film "Galaxy Comics" (2014 United Airlines in-flight programming.) Together, they have been Dramatists Guild fellows and inaugural members of Ars Nova's Uncharted. Julia's other musical theatre work has been included in NYMF, and she's written music for films starring Mary Louise Parker, Josh Gad, and Matt Walsh. Julia is a graduate of NYU's Musical Theatre Writing Program. juliameinwald.com.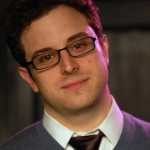 Benjamin Kamine is a Manhattan-based stage director. Recent credits include "Pied!" by Julia Meinwald and Gordon Leary (Polyphone Festival, University of the Arts), and "Samsara" by Lauren Yee (Chance Theater). Other favorites include world premieres of "Happily Ever" by Amina Henry (SDC Guest Artist production at Brooklyn College), "Job" by Thomas Bradshaw (The Flea Theater), and "a cautionary tail" by christopher oscar peña (The Flea Theater). Kamine is an Associate Artist at the Flea Theater and the Resident Director at the Jewish Plays Project. Upcoming Productions: "Washer/Dryer" by Nandita Shenoy (Ma-Yi Theater Company), "Carlyle" by Thomas Bradshaw (Goodman Theatre). Member: SDC.