Directors Tamilla Woodard and Ana Margineanu share a joy of creating unexpected theater and making international artistic connections, which makes sense, having met as part of the global directors' collective the Internationalists. What ultimately sealed their bond was a shared passion for site-specific theater.
Fascinated with intimate connections and global creation, Ana and Tamilla launched PopUp Theatrics and created their theater-for-one production "The Hotel Project" in 2010. Since then, they've produced three incarnations of the project; six productions of "Long Distance Affair," in which actors from around the world share intimate stories in real-time over Skype; two productions of "INSIDE," an investigation of the Museum of the Romanian Peasant in Ana's home country of Romania; and "The Window," a dual play presented in a storefront window.
In 2014, the duo mounted their fifth production, "Broken City," an outdoor experience traversing Manhattan's Lower East Side. Drawing inspiration from interviews with local residents, they collaborated with playwrights and actors to create a "multi-track" experience, in which small audiences split off from one another into their own journeys, only to arrive in Hester Park for a magical dance piece that rejoins the many-pronged narratives.
Extended Play's James Carter caught up with Ana and Tamilla between rehearsals for their 2015 incarnation of "Broken City," which ran from June 27 to July 11 as part of the Harlem Arts Festival. The pieces played three times a night, bringing only nine audience members through individual cycles each time.
JAMES CARTER: Is "Broken City" the first time you've interviewed subjects to build production?
ANA MARGINEANU: We did interviews for "Hotel Project" and for "INSIDE," but not as seriously. For "Hotel Project," for example, or for "INSIDE," the interviews were one day, while here there was seven days research. So, seven times more involved. Before, the interviews were just a tiny part of the process; now, they are a major part of the process.
TAMILLA WOODARD: So the "Hotel Project" — that was really intervening the site, and the relationship the audience has to hotels, and what people do in hotels. The interview process for the hotels was really about, "Who's the oldest employee here? What's the most incredible thing you've done? What's the most beautiful thing?" You know, as a way of gaining content for the stories. And then for "INSIDE," it was also about the people who worked there — the oldest person who worked there, the newest person who worked there. What is this place to the people who are there all of the time? How does it work? Just learning how the institution worked. For Harlem, though, it's really about the people, and it's about the kind of lives that are lived in this particular neighborhood. Though Harlem is a place, Harlem is more about the people who live there and how they make their lives than anything else.
JAMES: And for "Broken City: Harlem," you're not using the interviews verbatim, but you're using them as inspiration?
ANA: Yes, that's absolutely correct.
TAMILLA: Though you will find small pieces of content that are directly taken from peoples' interviews. Peca Stefan, who's our Romanian partner, particularly listens to people in those interviews. He culls from those interviews things that really become — I really think people will find themselves, their words, in the mouths of these characters.
ANA: But nobody will find his full story. They will see themselves, but it will be put in the mouth of a different character. They are small bits disconnected, so it's not "My story is in your show," but, "A tiny bit from my story is in this part of the show, and a tiny bit of my story may be the other part." And maybe an expression or gesture will be somewhere. We hope people recognize themselves as a community.
JAMES: That's beautiful. How many artists are involved with the Harlem production?
ANA: A ton. We realized we were really crazy last time to do everything ourselves, so we invited two local artists. We invited the playwright Sandra Daley and the director Ebony Golden to join the process, and they are both Harlem residents, and they work in Harlem. So not only did we spread that amount of work, but we also have this important insight. And we have this, to me, essential collaboration between some artists who see Harlem deeply for the first time, and somebody who really knows what it is. And it's refreshing on both sides. And then we have our company of 25 beautiful, amazing actors.
TAMILLA: A small army.
JAMES: Why is this city broken?
ANA: Well, initially, when we knew very little about the project, we knew that we were going to use the city as a set and that it was going to be broken up into different trips. I think I actually came up with the name of "Broken City."
TAMILLA: Yes.
ANA: And to me, the relationship was, "Use the city as a set, and break the show into trips." It was that simple. But luckily I have Tamilla, who said, "We have to find some different connections. It's a cool title, but that's just not going to cut it." So, then we started looking in our research for the things that people feel that are broken. And those reflect in every trip in the show.
TAMILLA: The breaking of gentrification, the breaking of cultural ties — it's a lot of what is happening in Harlem for us right now. That's what so many people talked about — just losing the thread of the community, of a kind of cultural identity.
JAMES: It sounds like there is an intimacy you didn't experience in the Lower East Side. The Lower East Side piece felt historical, where Harlem sounds more urgent or present. How has that affected the work?
ANA: This time, I felt like the community embraced us more. More people wanted to talk to us. Somebody, for example, invited us into his home, even though they were going to move, himself and his wife, and they had a three-month-old baby, they had six strangers come into their apartment to talk about the neighborhood. That level of welcoming — we didn't have anywhere else. And then they talked to us for, like, two hours. That was amazing. Many people literally opened their doors for us. We felt like we had honest talks. People opened up to talk about all sorts of things, and I think this really inspired the playwrights. While before we did talk to people — but more, like, for 10 minutes — here, we were sucked in. This is one of the things I love about this neighborhood — it's almost like it's not New York. In New York, people don't have time to talk to you for two hours. It felt like they want us to talk about them, to do something for them. They want Harlem to be celebrated. They care.
TAMILLA: One of the things that affected the content a lot is having local artists, because the first interviews we made were with those local artists. Talking with Sandra, she's lived for 20 years in Harlem, and so her relationship to Harlem is really – she didn't even call it a "love/hate relationship" she just called it a "hate relationship," and by the end of the week, she said, "I think I might be a little bit back in love with Harlem." And just having to be in a conversation with us — because we found everything fascinating, you know, (she laughs) everything, so amazing and beautiful — in a way, she got to see her city for a little bit through the eyes of strangers and be reminded about what was really valuable about it. Though, now she has a love/hate relationship with it.
JAMES: (Laughter.) Well, that's good for her.
TAMILLA: And she's written incredibly poetically about the place where she lives. Also, for instance, I'm working with Peca Stefan on a brand new track idea. And we just said today that it's not to be a history lesson about the place, but to give the audience an experience as a member of the community, as a person with memories, as a person with connections, whether they have them or not. Whether they're coming as strangers or Harlemites, as someone who misses something about the old Harlem and someone who is trying to just live in the present moment of what is there. So it's not so much a history tour at all, though he's really good at disguising that, all the same. And the characters, I think, are richer because Stefan has met so many people that his idea of what it means to live in Harlem — and who that person is and what they look like — is richer and deeper, too.
JAMES: How did you choose the neighborhoods? Did the Harlem Arts Festival approach you about this?
ANA: It was different each time. Lower East Side, we were first invited by the Undergroundzero (Festival) to do something, and we were planning to try "Broken City," so we were like, "Why not try it in the Lower East Side?" And then, Harlem and Harlem Arts Festival kind of happened in the same time. We wanted Harlem, and the Harlem Festival application was due at the same time. So it was just a perfect match.
TAMILLA: We wanted an opportunity to do something in Harlem, and we wanted some partners, so we reached out. And our show doesn't fit at all their criteria. At all, like, it does not. (She laughs.) And we were like, "Well, we'll just tell them, 'This is not at all what you are looking for. It doesn't fit the program. It doesn't fit your requirements.'" And they've been great. They've been really, really great about just supporting this strange thing. (She laughs.) And then, we've got other great partners there — Rhymes Over Beats and the National Black Theatre.
JAMES: Are each of you directing a track or more?
ANA: Both of us are directing two tracks each, and our guest director, Ebony, is directing one.
JAMES: What's the difference in dynamic when you're directing a track that is an immersive, individual theater experience, as opposed to traditional theater?
TAMILLA: For me, I think about this as theater-for-one, or small-audience theater. It's almost like directing for the camera for a live T.V. show. The audiences are close up, so everything's a close-up. It has to be really truthful, even in its high theatricality, because it's easy to tell when an actor is not present.
ANA: The street and the community are feeding you in a way the black box does not, because you are not working in a bubble. You're rehearsing and creating within that life, and that life has to influence you in some way. I think that is great for the actors, and it's definitely great for me. You can feel it. It helps the actors focus. And then changing the rehearsals from track to track – that's really refreshing, because you can move your mind from a type of play and creating a type of experience to the other one. Sometimes, when I work on a more traditional show, I focus so much on that thing that I get stuck in my own focus. But here, because I can shift experiences, that allows some air to flow to the brain. And that's good.
---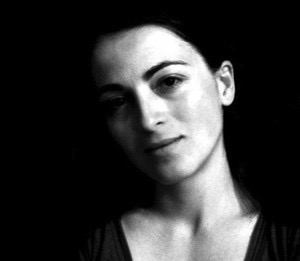 Ana Margineanu is a Romanian theatre and television director. Credits include: "Long Distance Affair" (Edinburgh, New York, Mexico), "Inside" (Madrid), "The Blind Trip" (New York City), "The Sunshine Play" (Dublin /Bucharest), "Buy Me With A Coffee" (Graz/Bucharest), "Bucharest Calling" (New York/Bucharest), "89, 89… Hot After '89" (Bucharest) and "Vitamins" (Bucharest). Her work has been presented internationally in New York, Edinburgh, Madrid, Mexico, Basel, Dublin, Düsseldorf, Graz, Prague, Saint Petersburg, Stuttgart and Vienna, as well as the major cities of Romania. As a television director, Ana worked for Media Pro Television Studios, directing the series "One Step Ahead." She is a founding member of DramAcum (directors collective that supports young Romanian playwrights) and an alumnus of Lincoln Centers Directors Lab.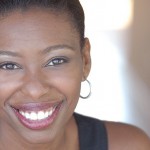 Tamilla Woodard is a director residing in New York City. She is a graduate of the Yale School of Drama, an alumnus of the Lincoln Center Directors Lab and founder of PopUp Theatrics, a partnership creating site impacting theatrical events in collaboration with theater artists working around the globe. She has directed at for the Working Theater, HERE, the Actors Theatre of Louisville, PS122, DR2, the Culture Project, Urban Stages, Dance Theatre Workshop, the Kitchen Theatre and for festivals around the world. She received the Charles Bowden Award from New Dramatists and the Josephine Abady Award from the League of Professional Theatre Women. She is currently a recipient of the New York Theatre Workshop Emerging Artists Fellowship. Tamilla serves as an adjunct professor teaching theater at City College's Center for Worker Education and at Pace University, where she facilitates an International Performance Ensemble.