Theater in Prisons
Fictional accounts of women in prisons have found a niche in our Netflix cues and on our stages. Recently, Chicago's Goodman Theatre co-produced José Rivera and Héctor Buitrago's "Another Word For Beauty" with the Civilians, based on the annual beauty pageant at Colombia's national women's prison. In the real world, artists have crossed similar barriers, fostering theater in prisons around the world. As popular media increasingly acknowledge flawed prison policies and the harmful effects of privatized prison systems, finding these glimpses of humanity becomes urgent and rare.
In prison arts, walls and bars are only the first level of inaccessibility. Correctional facilities often do not readily support artists entering prisons to lead warm-ups and teach performance techniques, and are even less open to transporting inmates' stories outside. Despite these obstacles, theater-in-prison programs persevere, demonstrating how the artistic process can validate and amplify the voices of imprisoned women. Such programs may serve small populations directly, but theatrical reproductions allow the outside world to share in their stories.
Extended Play recently spoke with three women — Sarah Woodland, Catrina McHugh,  and Anna Zastrow — who are bringing theater to and from incarcerated women in different parts of the world. Each discussed her project and process of working within prisons in three distinct cultures. Although their methods, venues and final products vary, these three theater-makers share a mission to empower incarcerated women through performance.
Daughters of the Floating Brothel — Brisbane, Australia
Sarah Woodland is an Australian teacher and practitioner of the "applied arts" who has brought theater to prisons for years. She spent time with the acclaimed Geese Theatre Company in Birmingham, England, before returning to Brisbane, Australia, to found her own project, Daughters of the Floating Brothel. A wiry, energetic artist with a quick eye and intellect, Woodland began the project in 2012 without knowing what it would ultimately look like. What began as a project to tell stories about the women's lives ended up being a radio play about the passage of the Lady Juliana, a ship of female convicts sent from Portsmouth, England, to Australia in 1789. Since then, it has expanded to incorporate contemporary life in prison and the legacy of ethnic conflict that still pervades the continent.
"I didn't really want to address their offending and do rehabilitation," Woodland explained in a recent interview. "My approach is very much participatory. I want to be in the room creating work with prisoners, for prisoners, and, if possible, taking that work outside to the public." Transporting their work to new audiences proved to be a challenge. The women in Woodland's prison group couldn't be filmed, let alone leave the maximum-security prison.
Woodland used workshop time to teach theatrical techniques and facilitate warm-ups and games that eased inmates into the process of creating work. The resulting product left the prison walls on the airwaves. "I was thinking, well, how do we get their voices out of prison and into other women's prisons or into the public arena? We found this whole, kind of fascinating engagement with audio as a form and found that the women were really getting into creating soundscapes and sound effects and, you know, running around a very industrial space that has virtually nothing in it and finding ways to make sounds that evoke the Australian bush or a creaking ship."
Parallel to the question of form ran the question of content. Woodland began with the women's personal experiences, a more standard approach to non-professional theater-making. "I'm always very interested in personal narrative and theater that draws on personal narrative," she said. "But I was finding with these women that a lot of them didn't really want to tell their own stories per se. They have to tell them to social workers, probation officers, you know… One of them said, 'We're sick of living by our story.' So I was trying to figure out a dramatic frame we could use where people could explore the idea of imprisonment and what it means and how it feels at a distance. So that's where the historical thing came about."
The historical thing begins with Australia itself. Settled by England as a penal colony in 1788, Australia is in many ways still struggling to embrace its scarred past and deep-running ethnic tensions. Woodland decided to use the oppressive history of the island, shared by every woman in the prison, as the starting point for collaboration.
"I was finding with these women that a lot of them didn't really want to tell their own stories."
What resulted was a radio play performed by the women, incorporating anonymous voices and soundscapes invoked by a historical ship full of female prisoners, nicknamed the Floating Brothel. The project has been been through several iterations since its inception four years ago, encountering hurdles along the way. Recently, the piece — which had previously been broadcast in Queensland, New South Wales, and the prison radio network in the U.K. — was banned from the airwaves. "We didn't get a conclusive reason," Woodland said of the ban. "But I wonder if it was about the fact that the women were talking about what life is like for them now in prison and comparing it to the historical accounts that we had. I think what we're doing is possibly a bit risky, in terms of acknowledging the link between our penal history and our contemporary imprisonment."
Particularly great were the risks the play took in addressing racial tensions in Australia, which Woodland noted were similar to those felt in the U.S. She explained, "Aboriginal and Torres Strait Islanders, since the boats arrived in Australia in colonial times, have essentially been imprisoned and are currently imprisoned at a much higher rate. And that is not something that's just happened in recent times because of social disadvantage. It's got a legacy that goes right back to when those boats first arrived."
The radio play's political territory gave pause to the prison officials, who were wary of bad publicity for the State Department of Corrections. And yet, despite resistance the project has received, Woodland considers it a success. She said, "If people are making interesting work — when I say interesting, interesting for themselves and each other and for me — then the process is working."
Bond Street Theatre's Women's Prison Project — Herat, Afghanistan
The political is at the crux of prison theater for Anna Zastrow, Project Director at Bond Street Theatre in New York City, where she works with Artistic Director Joanna Sherman. Both women have brought the arts to refugee camps in places such as Haiti, Kosovo and Pakistan, so it made sense when they decided to travel to Afghanistan together to work in a women's prison. They first visited Afghanistan in 2003 and were invited back in 2015 to work alongside Simorgh Film and Theatre to bring theater to incarcerated women in Herat, Afghanistan's third-largest city. Simorgh is one of the first and only Afghan theater groups to incorporate women, a choice considered controversial. Together with these local theater-makers, Bond Street facilitates workshops in the local language, Dari, that introduce incarcerated women to theater and allow them to create performances. Because many of the participants are depressed and not informed of their legal rights, theater takes a vital role in their self-possession. In this project, the creation of a safe space for personal and political self-advocacy is the primary concern. 
"Theater doesn't really exist to the extent that it exists here," Zastrow told Extended Play. "I mean, there are theater groups in Afghanistan, but for the most part… they've never seen theater. And they think it's maybe something that you see on T.V., like those Bollywood videos with scantily clad women shaking their hips, you know. They have no idea. So when we explain what it is and also that we have a good message to communicate through theater — that it's about community education — then they understand. Then they're all for it."
At the Herat Women's Prison, theater begins in a form most nearly described as intervention scenarios. First, Bond Street and Simorgh Theatre enter the prison and perform a play relevant to the local political climate. They then invite prisoners to offer responses to the characters and action they've just seen. This initial meeting segues into a workshop and eventual performance by the women of the prison.
The first presentation in 2015 tackled issues of early forced marriage, a frequent phenomenon in tribal areas of Afghanistan. Zastrow was initially concerned that the traditionally subdued Afghan women may not immediately be willing to participate in the intervention aspect of the performance, but she found herself surprised. "One woman came up and she railed at the [actress playing the] father," she explained. "She said, 'This is bad, you should not marry your daughter that early, it's not healthy for her, it's not good.' And the girl who played the father, she stayed in character. She's so good, she's like, 'What's your problem? All the women in my family, they all got married before they were thirteen and it's no problem.' And then the woman shot back, 'Yeah? Well that's why we're all in here.' And all the women went, 'Yes! That's why we're here!'"
The environment in the Herat Women's Prison is markedly different from the Western prison layout. The plan is open, there are no bars on the windows and the complex is often a safer space for the women than they would find at home. The facility accommodates women convicted of all degrees of crime, but many of the women are imprisoned for so-called "moral crimes," a phrase often meaning sex outside of marriage, regardless of whether the woman has a spouse or the sex was consensual.
Although the prison may be physically safer, the social and tribal condemnation of imprisoned women renders them voiceless and frustrated, often resulting in severe psychological trauma. Theater, Zastrow observes, is a much-needed outlet for the women, many of whom had previously turned to self-harm. "You just turn it on yourself, because you need to do something," she said. "And so it's like you're numbing your emotions, right? I feel that really shows all the more how this kind of programming is needed. That's the whole purpose of our program, to provide a more safe and creative outlet to process those feelings."
Open Clasp's "Key Change" — Northern England
When Catrina McHugh began working on a play called "Key Change" in 2014, the challenge was not working with the women, but working through the system. She entered HMP Low Newton, a women's prison in Northern England, on a commission from Dilly Arts to create a piece with female inmates to tour to men's prisons across the country. As Artistic Director of Open Clasp — a women's theater company dedicated to collaborating with marginalized populations of women in the North of England since 1988 — McHugh had worked with survivors and addicts before. What she didn't anticipate was the success of the play as internationally legitimate theater. A fast-paced but grounded talker, she rattled off the whirlwind process of creating the piece within a prison and bringing it to fruition as a celebrated mainstream production.
"When they performed in the prison, they didn't go 'round that prison afterwards as offenders or prisoners."
In her initial meeting with the incarcerated women, McHugh facilitated an exercise in which she introduced a single female character with no known qualities other than owning a single rug that she laid down everywhere she went. McHugh then invited the women in the prison group to construct all the details about her life, from her name to the events that brought her to prison. From there they created an entire piece, adding characters to flesh out the cast and reflect the voices of the women involved. After eight sessions, McHugh took the material they had devised and wrote a play in a single week. She then brought it back with members of her company to perform alongside the women in the workshop in a performance for the governor and a select group of other inmates. "And this had never been done before," McHugh explained of the open process. "We were with the women on our own. The officers were in the other room. There was no censorship of us working with the women or over access to the prison." Despite initial hesitation from the governor about descriptions of guards and prison life, the script was negotiated and accepted.
The group initially presented the piece to a select audience, but by the end of the process, Open Clasp and the incarcerated women with whom they collaborated were performing for the entire prison. McHugh described the connection to the audience as palpable, and she noted a marked change in the women who helped craft the piece. "When they performed in the prison, they didn't go 'round that prison afterwards as offenders or prisoners," McHugh said. "They went 'round that prison as actors and as women who'd created this amazing piece of theater. And they were on a high, everyone respected them in the prison."
The partnership with Dilly Arts, who had commissioned the piece, meant that "Key Change" did not begin and end within the prison walls of HMP Low Newton. Following the prison performance, the company left to perform the piece for a group of male prisoners. The first stop on their tour was a high security men's prison, where many of the men in the audience were sentenced for life. "That kind of blew our heads a bit," McHugh said. "Because the men's prisons — especially the life prisons — it's like, high security, fences, you know, miles high, men who never get out of their cells. It was a real honor to do that performance. As a women's theater company, we'd never done a male-only audience."
After performing at men's prisons in the U.K., the company embarked on an international tour. When Open Clasp took "Key Change" to the Edinburgh Fringe Festival, they won the Carol Tambor Foundation Award for Best of Edinburgh. In New York City, the show went up at Fourth Street Theater, where it was declared a New York Times Critics Pick. But as much attention as it gained from the general public, the highlight for McHugh and the cast was performing in a Connecticut prison, where the universal themes of their piece overpowered international differences. When the play showed a character being put into solitary confinement for fighting in the prison, an audience member reportedly shouted, "That shit's global! That shit's global."
Navigating both the prison network and the mainstream is crucial to the project of "Key Change," McHugh said. Open Clasp has been operating for 17 years, and their mission includes not only bringing in underserved participants, but also bringing in underserved audiences. "It's a fine balancing act that we've struggled with over the years," she admits. "We aim to change the world one play at a time. Our politics are at the heart of everything we do — tackling injustice that women experience and communities experience is kind of what drives me. It drives the company and everybody works on it. But the art needs to be the best it can be. We need to be taken seriously, which is why going to New York, going into Connecticut and having that, which takes us back to exactly where we are and what we carry with us, but then getting that recognition from the New York Times and the Critics Pick also means that the theater is getting recognized as excellence — so if it's the best it can be, it's going to have the better impact."
---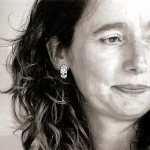 Originally from Liverpool, Catrina McHugh moved to Newcastle in 1993 after falling in love with a Geordie, Newcastle and the North East. Driven by a passionate belief that great theater can bring about social change, McHugh co-founded Open Clasp in 1998. She has an unparalleled body of knowledge and experience of working creatively with the most disenfranchised women and has successfully worked with communities to create and tour risk-taking and exciting theater that provides a powerful stimulus for discussion, debate and social change. She has been hailed as "the female Lee Hall, only better" and, as Artistic Director of Open Clasp, is working with exciting companies, including Frantic Assembly.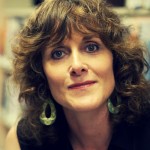 Sarah Woodland is a practitioner, educator and researcher in applied theater, with a particular focus on prison theater. Sarah spent four years from 2001 as a core ensemble member of Geese Theatre Company UK, and has since facilitated her own programs in Brisbane Youth Detention Centre, Brisbane Women's Correctional Centre and Balund — a Residential Diversionary Program. Sarah has an interest in forms that draw on personal narrative, such as reminiscence, testimonial and verbatim theater, as well as audio recording. In 2008-09, Sarah directed "Memoirs of the Forgotten Ones," a testimonial performance by adult survivors of institutional childhood abuse and neglect. In 2015, Sarah co-directed "Home Front," a student production based on the reminiscences of eight women who were children during WWII. Sarah completed a PhD in prison theater at Griffith University in 2015, teaches undergraduate courses in applied theater, Australian theater and industry studies, and is the director of "Theatre Scope," Griffith's applied theater outreach program. In her latest project, "Daughters of the Floating Brothel," Sarah has been working with women prisoners to produce a contemporary radio drama that explores the history of institutional confinement for women in Australia.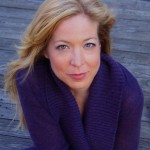 Anna Zastrow is a New York-based actor, teacher and director.  Anna specializes in physical theater approaches and in recent years has turned her focus to using the theater arts for social and humanitarian outreach. As an artist-educator and project director with Bond Street Theatre, she has worked on projects in Afghanistan, Haiti and Myanmar. She has also joined Clowns Without Borders on relief projects in Haiti and Indonesia, created a three-month project in Thailand and Cambodia providing workshops to victims of trafficking and other disadvantaged youth and, with American Voices, directed a social theater program with university students in Sudan.